---
---
SC
HO
OL
DA
Z
---
---
IN THE BEGINNING
---
1944 – 1951 John Story Jenks Elementary School Orchestra : Philadelphia, Pa.
I started out to be a horn player. Got me a Cornet in a little blue bag from the music department of the John Story Jenks Elementry School and was all ready to become the next "Harry James"
But it didn't work out to well, my playing was not a hit at home......
RETURN HORN !!!
---
Then while in third grade, they needed a drummer for the school orchestra. So, drum sticks were handed out to the entire class. We were shown how to make a practice pad out of a couple pieces of wood and a piece of inner tube (something they use to put inside of tires). At that point, they showed us a few basics, (how to hold the sticks), and we were off and running. After a short time, they chose the three most potential, (always hated that word), drummers.

Hey! One out of Three ain't bad.

Well as fate would have it. The other two, (girls by the way), already played instuments.
One played Trumpet and the other played Clarinet. So, there you have it,

yours truly "NUMBER ONE" drummer in the school orchestra.

"Gene Krupa" - LOOK OUT !!!
---

---
---
---
Roosevelt Jr High - Philadelphia Youth Orchestra
---
SC HO OL DA Z
MOVING RIGHT ALONG
JUNIOR HIGH
---
1951 - 1954 Roosevelt Jr. High School Orchestra:
---
---
Philadelphia Youth Orchestra:
---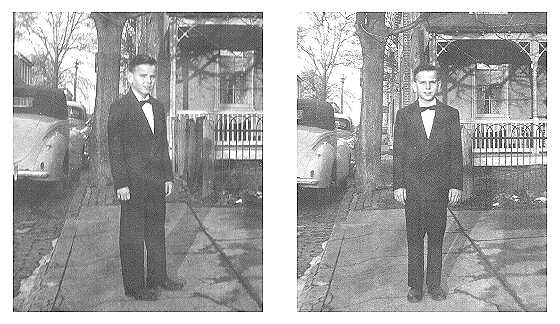 ---
---
The Bands:
BAND-OGRAPHY
J.S.Jenks Orchestra
Roosevelt Jr. High Orchestra
Germantown High Orchestra
USS Independence Ship's Band
The Chancellors